1 dB VHF antenna 0,2 m (8″) high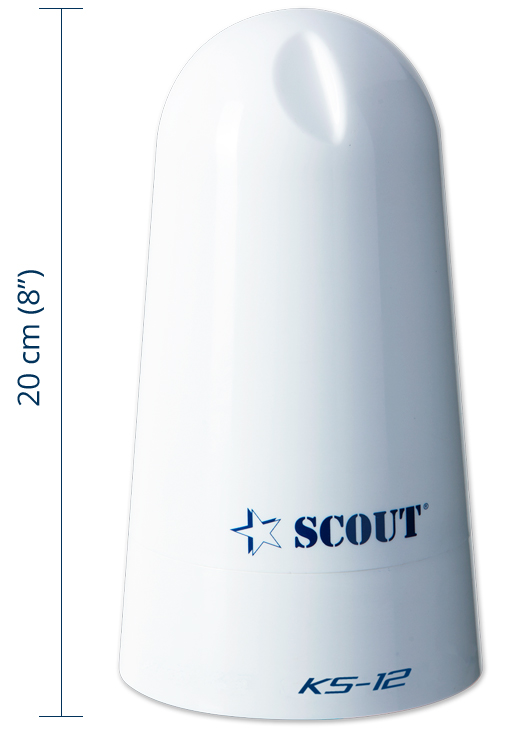 The new Scout KS-12 is a compact-sized VHF antenna designed for every type of boats. The antenna has only 10 cm (4") diameter and 20 cm (8") height, and it looks identical to the Scout antenna Wave and Sea-Connect, to balance the appearance on the boat.
---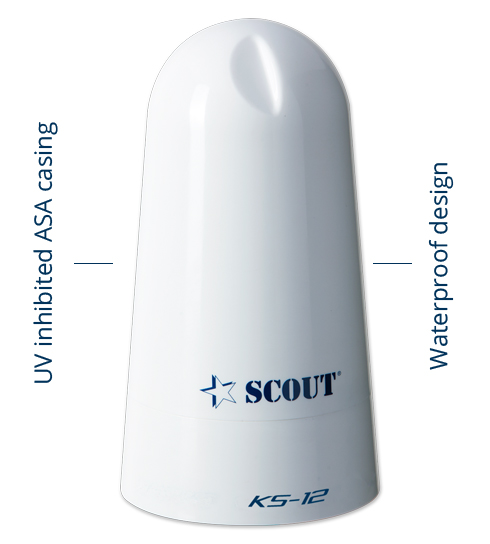 The waterproof casing is UV-inhibited, to avoid color deterioration, and easy to install both on standard 1" x 14 threaded mounts or on deck as a permanent, through-hole mount solution (onto a non-metal surface or enclosure). Termination SO 239 connector.
---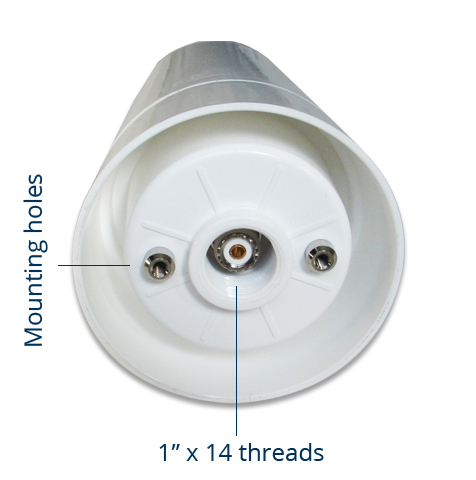 The KS-12 is supplied together with 6 m RG-58 CU MIL coaxial cable and 2 connectors type PL-259 (RG-58) male, to complete the installation on board.
Compact size
Waterproof body
Easy to install (mount/deck)
6 m top performance RG-58 CU MIL
2 PL-259 (RG-58) male connector
---
Technical specifications:
| | |
| --- | --- |
| Frequency |  156-162 MHz |
|  Impedance |  50 Ohm |
| Electrical length |  1/2 λ |
|  V.S.W.R. |  < 1,5:1 |
|  Polarization |  Vertical |
| Gain |  1 dB |
| Max power input |  50 W |
|  DC Ground | Yes |
|  Material | UV resistant ASA |
|  Connector |  SO 239 |
|  Antenna diameter |  11 cm (4″) |
|  Height |  20 cm (8″) |
|  Weight |  0,30 kilo |
|  Code |  PF AN NVHF00028 |

Download: