With studying waterproofing agents, applying this knowledge to the construction of marine antennas and the constant testing in our laboratory, we now can present the creation of the patent Scout 100% WATERPROOF Antenna. This is a big step beyond in marine communication, the guarantee of an optimal communication with mainland even in the worst weather conditions and the confidence that your antenna will never be affected by wind, rain or sea water.
All this has been made possible through the use of a special closed cell resin that is injected under pressure inside the antenna whip. It creates a waterproofing layer that totally protects the antenna against water and, in addition, gives the whip an outstanding resistance that is 30% higher than other marine antennas.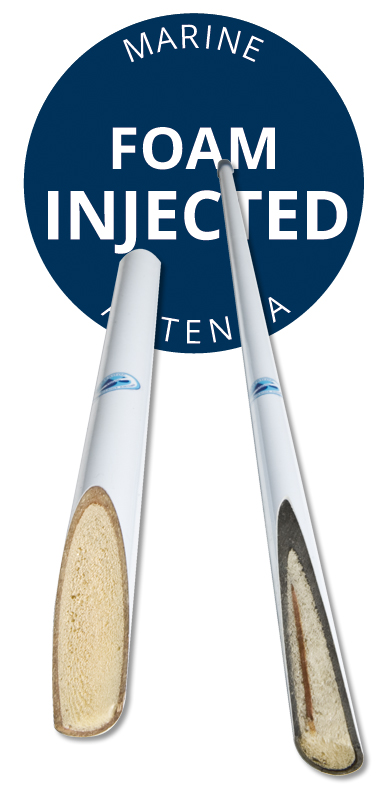 Performance and resistance at the top, only Scout antenna is 100% WATERPROOF.