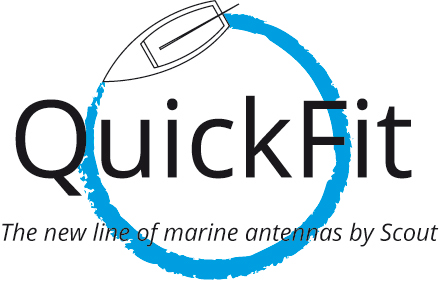 QuickFit is the brand-new line of ready-to-install marine antennas by Scout, that do not require the installation of RF connectors, easy to remove and totally waterproof thanks to the Scout original foam injection technology.
QuickFit antennas are built with FME type termination, they come with coax cables with pre-installed connectors and do not require any specific equipment or tools to make the installation on the boat, either on deck, rail or mast. Installation can be carried out easily as no technical skills are required.
QuickFit antennas are extremely versatile and suitable for any type of boat thanks to a large variety of mounting accessories, as well as guaranteeing top-of-the-range reliability thanks to the certified 'Made in Italy' production.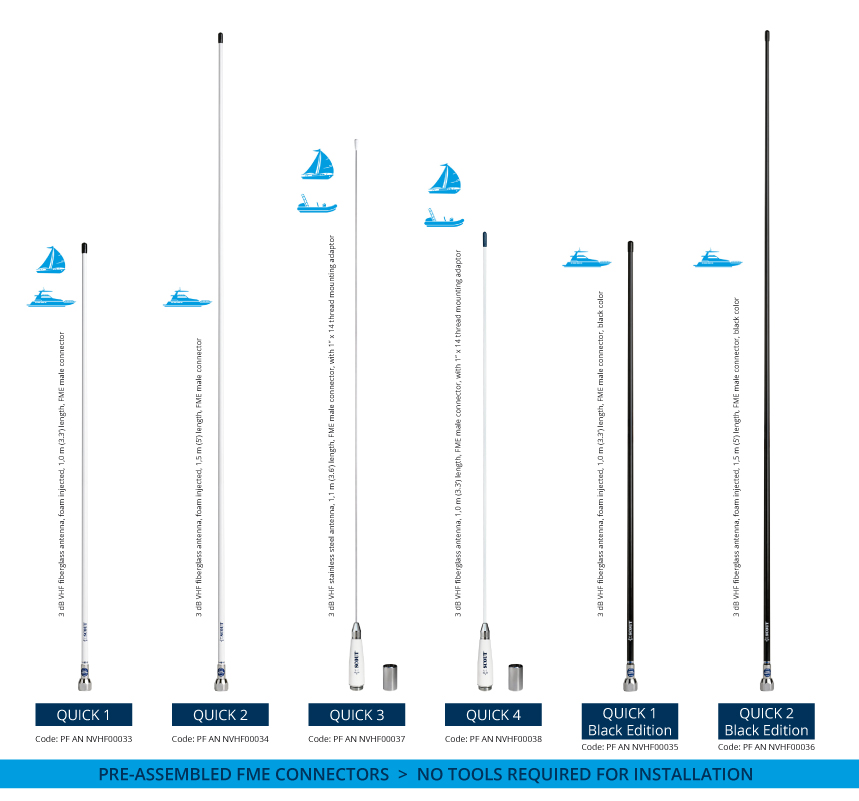 ⦁ Easy installation with pre-assembled connectors
⦁ No tools required
⦁ Great performance and durability
⦁ Foam injected waterproof antenna