AM-FM fiberglass antenna 1,5 m (5′) length – Black

The KS-115 Black Edition is designed to stay tuned with the radio stations also during your navigation, in order to be able to listen to music and news. It is built with a 1,4 mm thick fiberglass whip that gets fully foam injected with the special Scout 100% waterproof technique.
The antenna is supplied together with a 4 m (13') AM-FM cable + jack. The KS-115 Black Edition looks the same than the KS-22 Black Edition (VHF antenna), to balance the appearance on the boat.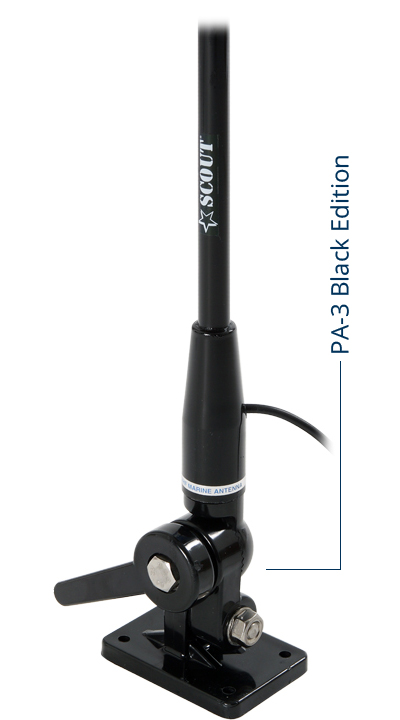 Foam injected – 100% WATERPROOF – IP69
4 m AM-FM cable + jack supplied
Technical specifications:
| | |
| --- | --- |
|  Frequency |  88-108 MHz |
|  Impedance |  75 ohm |
|  Electrical length |  1/2 λ |
|  Whip material |  Fiberglass |
|  Cable |  4 m AM-FM cable + jack |
|  Mounting |  1″ x 14 thread |
|  Length |  1,5 m (5′) |
|  Weight |  0,42 kilo |
|  Code |  PF AN NAMFM006 |