WiFi/3G/USB Mobile Router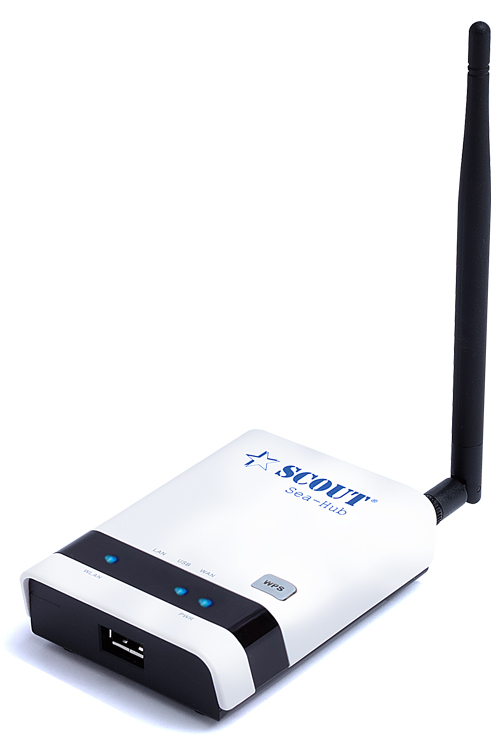 Sea-Hub is a revolutionary All-in-One solution with integrated DSL Router, 3G Router and WiFi Range Extender in one device. It allows long range wireless connectivity for any WiFi enabled device with no cables, no software and minimal configuration. All programming is performed through a Web browser interface, it takes only few minutes to create your own hotspot from a distant source.
---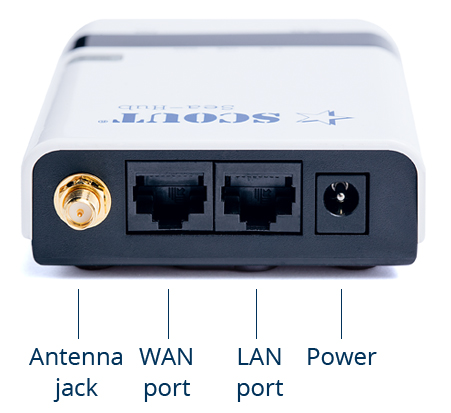 WiFi Range Extender: Sea-Hub is specifically designed to work with the Scout WiFi antenna KS-60 2.0. Simply connect the antenna to the Sea-Hub USB port, use the easy-to-use web interface to connect the antenna to the wireless network you want to utilize and share it to the WiFi devices on board. Easy and convenient.
---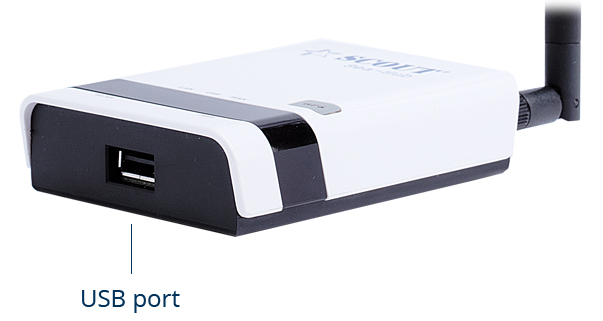 3G Router: By connecting a 3G USB dongle to the USB interface of the Sea-Hub you can turn this device into a reliable 3G/UMTS router which builds up a constant 3G connection and shares it to the WiFi devices on board. To improve its receiving performance you can connect the Scout wideband antenna Sea-Connect to the 3G dongle, and stay connected to the 3G network miles away from the coast during your navigation.
This is the list of the 3G USB dongles that are compatible with the Sea-Hub: compatible 3G USB dongles
Some of these 3G USB dongles are equipped with a port for connecting an external antenna, such as the Sea-Connect. Details are provided in the list.
---
Wireless router: You can simply configure the Sea-Hub to act as a router and provide the WiFi signal to several wireless devices ( such as notebook, PC, smartphone, tablet). By using the Scout Rocket as a modem linked to the Sea-Hub with a standard Ethernet cable you can easily connect to an external hotspot and create your own free and secured WiFi network.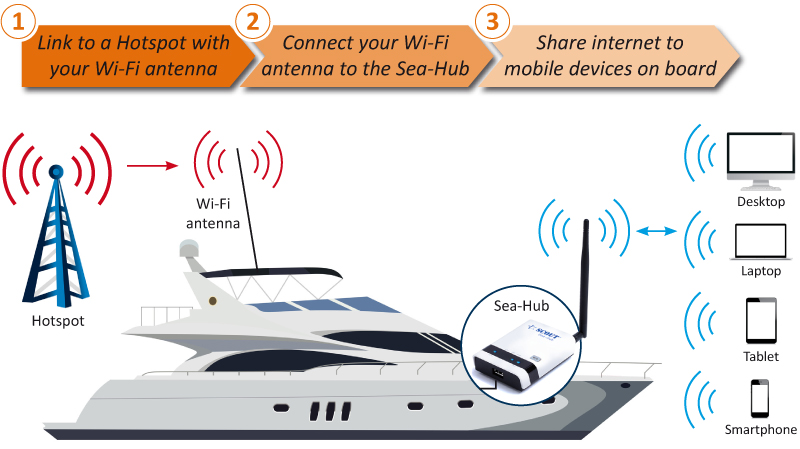 Sea-Hub supports several security mechanisms like SSID Broadcast, MAC address control, WEP, WPA, WPA2, WPA-PSK/WPA2-PSK and WPS encryption. A integrated SPI firewall protects you against attacks from the internet.
Sea-Hub runs from 12V source and comes with a 5dB RP-SMA antenna and 240V adaptor.
Runs from 12V source ( 240V adaptor included)
No software required
Easily configurable via web interface
Creates a personal network on your boat
Compatible with other Scout antennas: KS-60 2.0 / Sea-Connect / Rocket
Technical specifications:
 Operating Frequency
FCC: 2412~2462MHz (Ch1~Ch11)
ETSI: 2412~2472MHz (Ch1~Ch13)
Japan: 2412~2484MHz (Ch1~Ch14)
 Data Rate
802.11n ( 40MHz ): up to 150Mbps
802.11n ( 20MHz ): up to 72Mbps
802.11g: 54,48,36,24,18,12,9,6Mbps
802.11b: 11,5.5,2,1Mbps
 Physical
1 x 10/100Mbps WAN Port
1 x 10/100Mbps LAN Port
1 x detachable external 5dBi antenna
1 x Reset button
1 x WPS Security Key
1 x USB Port
 Output power
802.11b: 27dBm ± 2dBm
802.11g: 25dBm ± 2dBm
802.11n: 25dBm ± 2dBm
 Security
SSID Broadcast disable
MAC filter
WEP Encryption
WPA-/W PA2-PSK (Pre-shared Key)
WPA/W PA2 Enterprise mode (802.1x)
WiFi Protected Setup (WPS)
 Power input
12V/1A
 Size
93 x 70 x 26 mm
 Weight
74g
Download: